In my career as an artist and a maker, I have acquired a wide array of skills and experience ranging from Arduino programming and 3D modeling, to silicone mold making and resin and fiberglass fabrication. I have also been involved in the Atlanta maker community and taught classes, workshops, and other educational events from my experience and knowledge. I am constantly seeking new challenges and opportunities to learn and expand my skill set.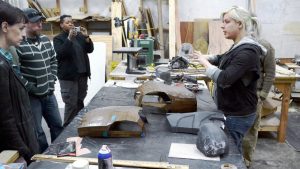 I have been involved in the Atlanta maker community since 2013, and I have been working as an educator at a number of maker spaces and public events in the Atlanta area and the Southeast. I have taught dozens of classes and workshops to hundreds of students on topics from 3D printing, CNC and laser operation, Linux and web security, and costume and prop fabrication.
I have written a number of build log and how-to articles, including several build articles for Tested.com.
From 2014 to 2016, I served on the Board of Directors and as the events and activities officer at Freeside Atlanta, a local Atlanta hacker space. As Director, I worked with members and other Directors to improve the facility, create new and more accessible work spaces, and improve our connection with the Atlanta maker community. As the events and activities officer, I worked with existing educators in the community to provide additional and improved classes and workshops, as well as bring in new educators and new topics to the organization. I also organized regular social events, hosted regular open house events, and hosted open community workshops both coordinated with other members and hosted myself.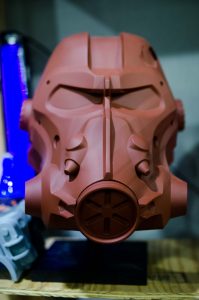 I have been working with 3D modeling and digital sculpting suites since the early 00's. My experience is both in CAD and solid body modeling, as well as digital sculpting and organic form modeling. The majority of my prop builds are modeled in house before being further produced digitally using several different methods, including 3D printing on my fleet of machines.
Since 2011, I have been utilizing 3D printing both in production and the technology behind it. I have used a wide variety of 3D printing technologies including FDM, SLA, SLS, and DLP printing. Although 3D printed parts are typically the first step in a long process of finishing, molding, and casting, I have used 3D printed parts directly for both prop pieces, and mechanical applications. I have also built several RepRap 3D printers from kits or raw parts, as well as performed repair and maintenance on a host of different commercially available printers.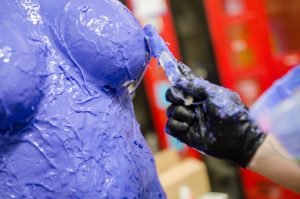 I have created a wide variety of molds for various projects and applications. These range from simple one and two part block molds, to more complex matrix molds and multi-part molds for rotocasting. Most of my molds are created from Smooth-On brand silicones, although I have used other materials from other manufacturers, and some non-silicone molds. However the level of detail in most of my art pieces benefits from high quality materials and silicone molds.
I also have experience in life casting either for direct reproduction and prosthesis fabrication. I have created life cast molds for artistic nude busts, as well as life cast molds used to creating custom prosthesis. I have created both silicone life casts as well as single use alginate life casts.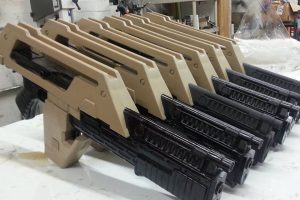 I have created hundreds of cast resin parts for various projects, from large single piece rotocast props, to light weight reproductions for screen used items. I've used various types of resins for different applications, from light weight materials to transparant resins used for lighting and other special effects. Prop weapons and other similar items have been back filled with light weight foams to make carrying for long periods easier.
I also have extensive experience in epoxy fiberglass lay up and production. I have created fiberglass art installation pieces, as well as light weight epoxy fiberglass prop and costume pieces. These fiberglass lay ups were created to be incredibly strong and lightweight per the client's specifications. I also use epoxy fiberglass lay ups in creation of multi part silicone molds which require a rigid mother mold to mate mold sections.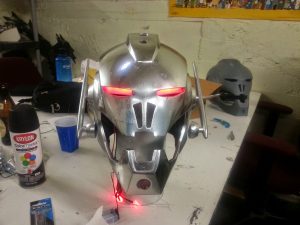 Many of my costume and art pieces have required electrical design or Arduino integration. With a background in programming for game development, I was able to easily branch out into Arduino programming to create complex effects and features. Ranging from programmable LED effects, reactive effects to light and sound, to a custom designed and fabricated LED matrix.
I have also designed and fabricated custom PCB boards for projects which require more complex electronic functionality, such as a custom "Iron Man" helmet face plate opening and closing effect. Due to space constraints, a custom PCB was designed to house motor and sensor controls.
Laser Cutting & CNC Milling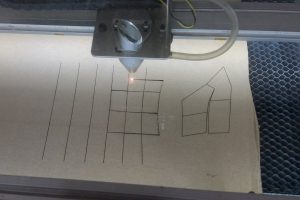 I have used laser engravers / cutters and CNC routers to produce a number of different projects, ranging from props and full scale armor costume pieces, to mechanically integrated mechanisms.